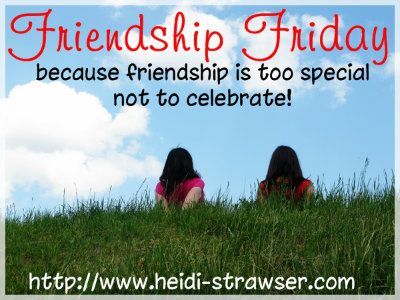 I've known Natalie for almost 5 years. She and I met through Sam - and also through HomeschoolBlogger in January of 2008.
Natalie is definitely one of those people you meet and know is going to be a best friend for life. She's a sweetheart, and I love her for it!
We first met in person in June of 2009 at the LEAH homeschool convention! I went to spend the night at her house (Sam was there was well!), and we had a great time, though it wasn't near long enough to spend with someone! :D
November of 2009, Natalie came down to my house! We had a blast! I will never forget the times when we played our guitars and talked. Again, a weekend was just NOT long enough to spend with this amazing girl!
It's such a blessing that Natalie and I only live a little over 5 hours from each other. We are able to make regular trips to see each other! In July of 2010, I went back to Natalie's house - but this time for a week. Most would say that a week is too long to spend with one person, but I didn't feel that way at all! We had a great time, and didn't even get on each others nerves.
I think it's 'cause we're just awesome.
We did lots of fun things that week, including going kayaking, shopping and to Natalie's horseriding lesson. Also, we just talked and talked, and of course, played guitar. :)

Sadly, the last time I saw Natalie was October of 2011. I miss her like crazy! She is at college pretty far away from me. But in October of 2011, I went back up to New York for a week in the fall! It was so fun!
I've come to the realization over the last five years that you really don't get a better friend that Natalie. Although she and I don't talk as much anymore as we're both super busy, when we do talk it's like nothing has changed and we jump right into conversations like we just talked yesterday.
Truth is, I miss her like crazy. Gotta make it a plan to head up there for a weekend in Summer 2013 so that I can see her!
"There comes a point in your life when you realize who really matters, who never did, and who always will." - Unknown