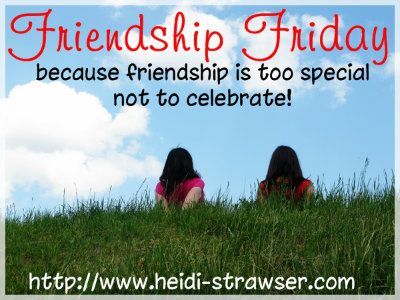 My mom has decided to start a meme over on her blog all about our friends! I haven't posted on my blog in a while, but I decided this was a great reason to start back up, since I have so many great friends that I should be bragging about!
So, without further ado, I'd like to introduce you to one of my best friends, Samantha.
I met Sam in 2007, via HomeschoolBlogger. Those were the good old days --- when HSB was the place to blog for homeschoolers, and everyone hung out there all the time, writing blog posts and keeping up with great friends! I met a lot of people that I am STILL awesome friends with (probably will be posting about them later on.)
Sam and I met exactly five years ago, almost to the day, and we've been great friends ever since. We talked on HSB for a while, then started instant messaging, then talking on the phone. I don't know what I would have done without her friendship over the last couple of years.
We met for the first time at the New York LEAH convention in 2009. Mom and I were there in a homeschool booth and she came to meet me. :) We've seen each other four times since then, and this year she's been going to college about 2 1/2 hours from me!

Sam was actually supposed to be coming to my house this weekend for a visit, but ended up being sick and wasn't able to come after all. :(
One of the thing that I love most about Sam (I call her Sammers), is that we can be crazy together and think nothing of it. We can talk, laugh, do crazy things, and we know that the other won't be like, 'what the heck did she just do'?
With 5 years of being friends, I can't wait for another 5!
"Friendship is born at the time when one person says to the other, 'What, you too? I thought I was the only one!'" CS Lewis