Several weeks ago, I was contacted by Sonya Haskins, author of Homeschooler's Book of Lists, asking me to review her book. I was excited about doing the review, and honored that she liked my blog enough to contact me.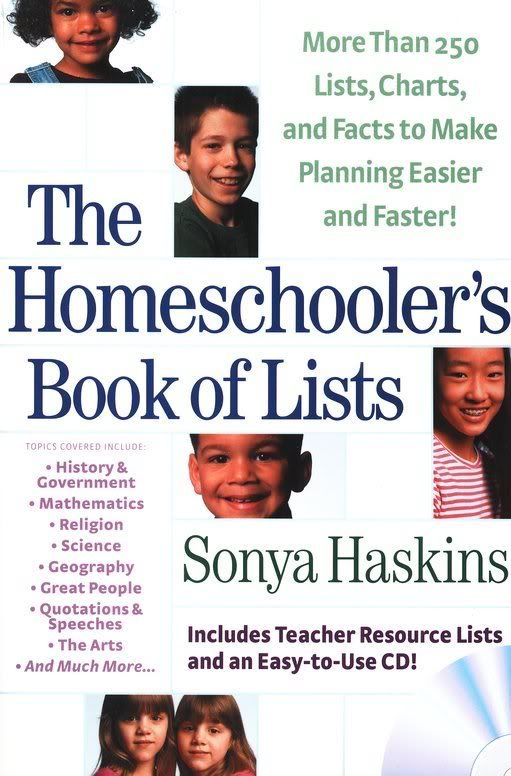 When I received the book, I was surprised at how big it was. The Homeschooler's Book of Lists, is a 556 page book, filled with over 250 useful lists for homeschool students and there famalies. There are lists for religion, art and music, great people, and many more. The book is broken down into smaller sections so it is easy to find what you want. Also included is a disk, with all the lists available to print out.
I really enjoyed browsing through all the lists in this book. I'm sure that it will come in very handy in my school years, and afterward. I can really see me using this book in my history and Bible studies (those were some of my favorite lists.)
It is very obvious to me, that Mrs. Haskins put a lot of work into writing this book. I think that homeschooling families could get a lot of use out of this book.
If you would like to learn more about this book click here, or check out Mrs. Haskins website.
*Please come back tomorrow, because I will be doing an author interview with Mrs. Haskins.